402 E Lauridsen Blvd
Port Angeles, Washington 98362
360-417-5000
Open Tuesday - Friday 10:00 AM to 4:00 PM
An Ethnohistory of the Queets
New link added under Washington State history.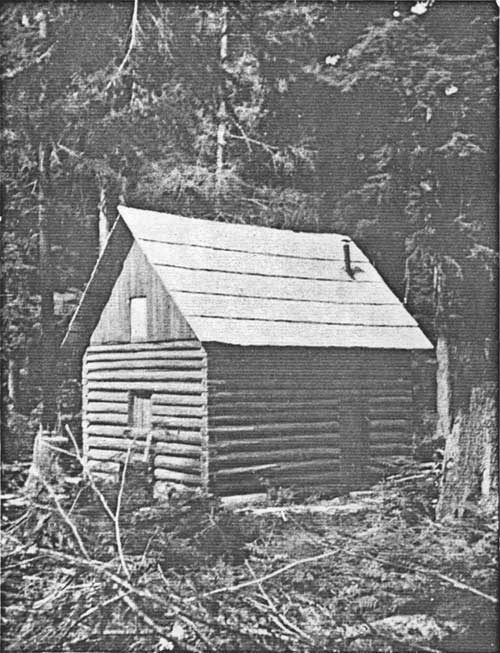 Produced/published by Olympic National Park
Jacilee Wray
October 19,2014
659 pages
Slash surrounds a turn-of-the-century homesteader's cabin on the Queets River, located two miles below the present Queets Ranger Station. (From the U.S. Department of the Interior, 1902, Dodwell-Rixon report, courtesy of Olympic National Park)
Mortgage Pledge Drive
We have a ways to go, saving to pay off the
mortgage. Our building houses a wonderful
library, computer resources, and a place to
meet for workshops, board meetings, the
writer's group, do research, and socialize
with other genealogists. As a non-profit
our generated income comes mostly
from dues, seminars, raffles, and research.
PAY WITH YOUR CREDIT CARD
NO PAYPAL ACCOUNT REQUIRED
CLICK PAYPAL ON THE LEFT COLUMN
Shop Amazon Smile to benefit CCGS
Like us on Facebook
Tips on how to use our website
If you are a member, click on MEMBERS in the middle of the left side of the screen. Log in with your user name and password. If you do not know your user name / password, please call CCGS at 360-417-5000, and a volunteer will help walk you through the initial sign in process. You may then change your password. In the MEMBERS section, go to secure downloads, and click on the categories. Here you will find information and forms, including our updated brochure. You can print things from here.
If you are not a member, click on public download on the left hand side of the home page to find more lists of things to print. If you have questions, email webmaster@clallamcogs.org